Tel Aviv's Teder phenomenon celebrates not only four years of existence but another summer of glory in the city's south. Every night the pop-up radio/bar/club/concert venue turns Beit Romano, a 1947 shopping mall, into a hip open air place with music, beer and pizza – and at six in the morning the Teder crowd, chairs and bar are gone and make space for parking and business again.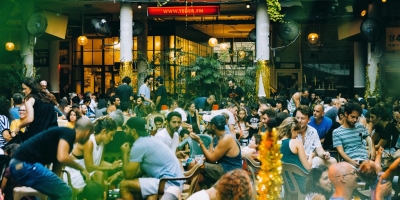 Teder (Hebrew for 'Frequency') was founded by Itai Drai (DJ Walter), Zach Bar, DJ Shlomi Zidan and Dror Sher in 2010. Since then, their venue has become one of the major summer hotspots, featuring some of the best DJs and concerts at Derech Yafo 9 (Yaffa Street 9)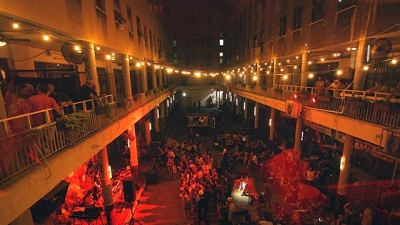 Collaborations with Tel Aviv's museums and gigs as far as Japan open doors to new influences and the new vibes have certainly brought a fresh breeze into the city's night life culture.
More information here and here