Some phenomena are slowly rising and suddenly discussed all over – this is the case with the impressive number of 20 000 to 30 000 Israelis who are residing in Berlin.
The reasons are various, from personal relationships, lower living costs, more diversified career options, a flourishing art scene and being swept away by a trend.

Some people joke that several streets in Prenzlauer Berg, Friedrichshain or Kreuzkölln, the hip neighbourhood between Kreuzberg and Neukölln are already Hebrewnized – and indeed, no evening stroll goes without hearing Hebrew on the streets.
Some 6000 members are organised in the popular Facebook group 'Israelis in Berlin' (ישראלים בברלין). Hundreds of smaller groups organise every aspect of life – from sports, Ohad Naharin's Gaga to the latest opening of another Hummusia (Hummus Deli). Israel can be found almost everywhere – pretty much every summer festival hosts Israeli bands like Lola Marsh, Zohar Fresco, Ouzo Bazooka or the Yiddish Summer in Weimar and the Hebrew magazine 'Spitz' in Berlin.
New Israelis in town find help online at the webpage of the Jewish Community. They support with administration, connections and helpful links.
However, so often, this is not even necessary as the network is tightly knit: Israelis are well known for connecting abroad and this holds true for the Israelis in Berlin as well. From hosting friends of friends to asking for advice – the Berlin-based Hebrew network is efficient.
The magazine 'New Yorker' reports in an article on Israelis in Berlin that  'in recent years, these expats have founded myriad projects—Hebrew-language kindergartens, a Hebrew library, a Hebrew literary magazine, a Hanukkah market, Iranian-Israeli techno parties, and a Tel Aviv-style beach on the Spree, to name just a few.'
All this said and read, it is still a different world. As much for Israelis who move to Germany, as it is for Germans who move to Berlin. And besides the cheaper Milki chocolate dessert and lower rents, many aspects in daily life need to be addressed by the new Berliner.
We asked Amichay Graber (37), Dana Federman (34) about their new lives: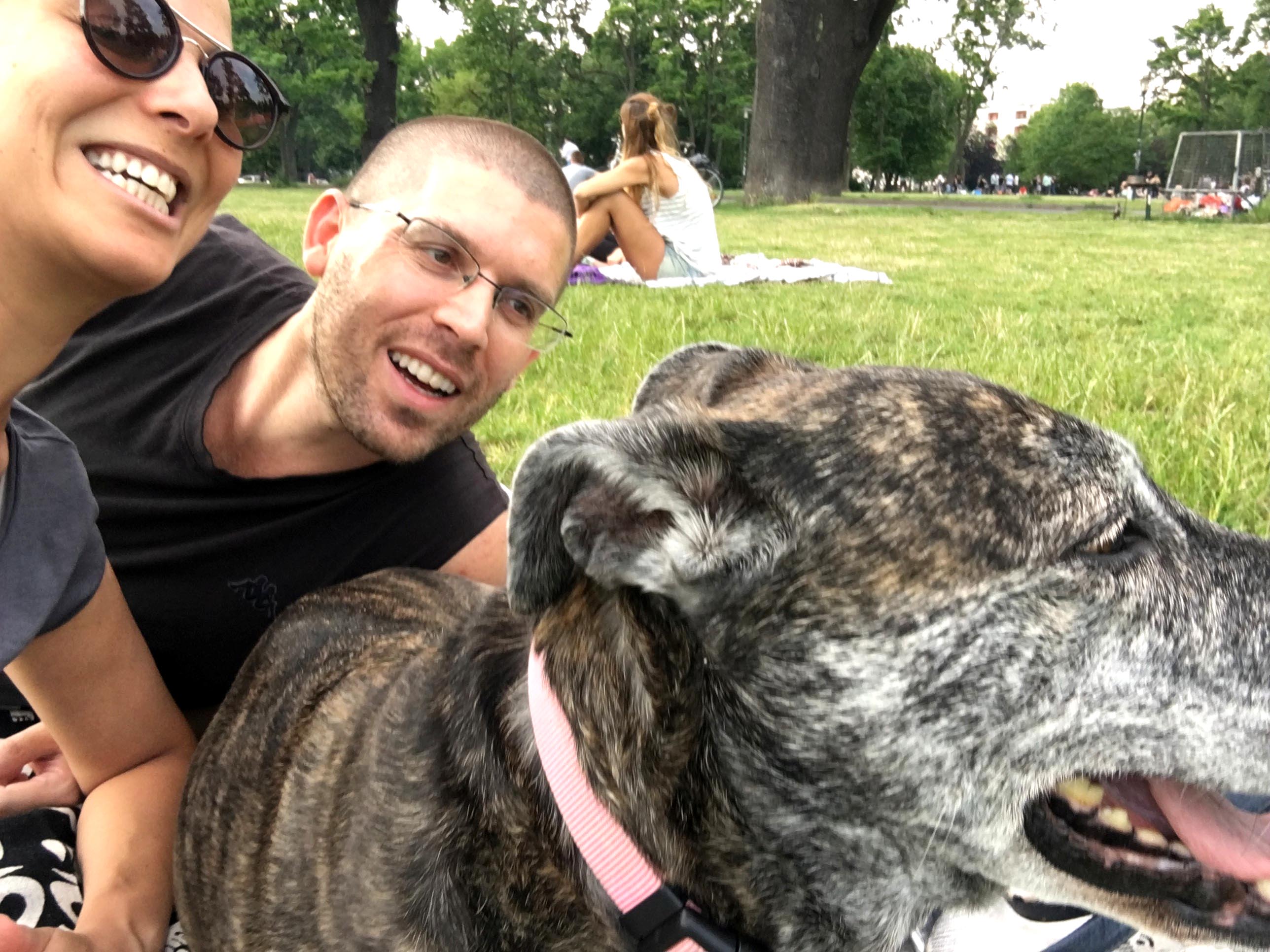 What made you move to Berlin and when? 
We moved to Berlin in March 2015. Our initial plan was to travel while working on our first idea about Pickyz.com, which is a A Personalized leisure app. So Berlin was the Ideal destination for us.
Do you remember a fun fact about your first week in Berlin?
We were overwhelmed to find out that Berlin is a big sharing community. During our first week we got free second hand furniture, free tickets to the opera and even some free sandwiches 🙂 And we met tons of people from all over the world, and everyone was so helpful and happy to share their knowledge (and stuff)
Did you have a plan what to do when you arrived?
Yes, very much. We knew we were going to stay in Berlin for a short while,
working on our start-up, and then continue traveling to other destinations.
Did it work out as planned?
Oh, we didn't follow it at all! We really love Berlin and we are having so much fun here so we've decided to stay for a longer time.
Let's look at the differences in German / Israeli business mentality.
(laughs) Do you have the whole day?  From what we've experienced so far, communication is different, the work pace and the ability to plan. Germans tend to plan, while Israelis do without planning too much.  Bureaucracy is a complex affair in both countries but in Germany you know what to do, and where and when to apply.
After running your start-up for a while, how did your careers proceed?
Amichay returned to be a software developer and Dana partnered up with a German PR specialist and is managing a PR firm in Berlin and is just about to start her new PR start-up.
Thank you very much for the interview.
And we asked Shahar Waks (42):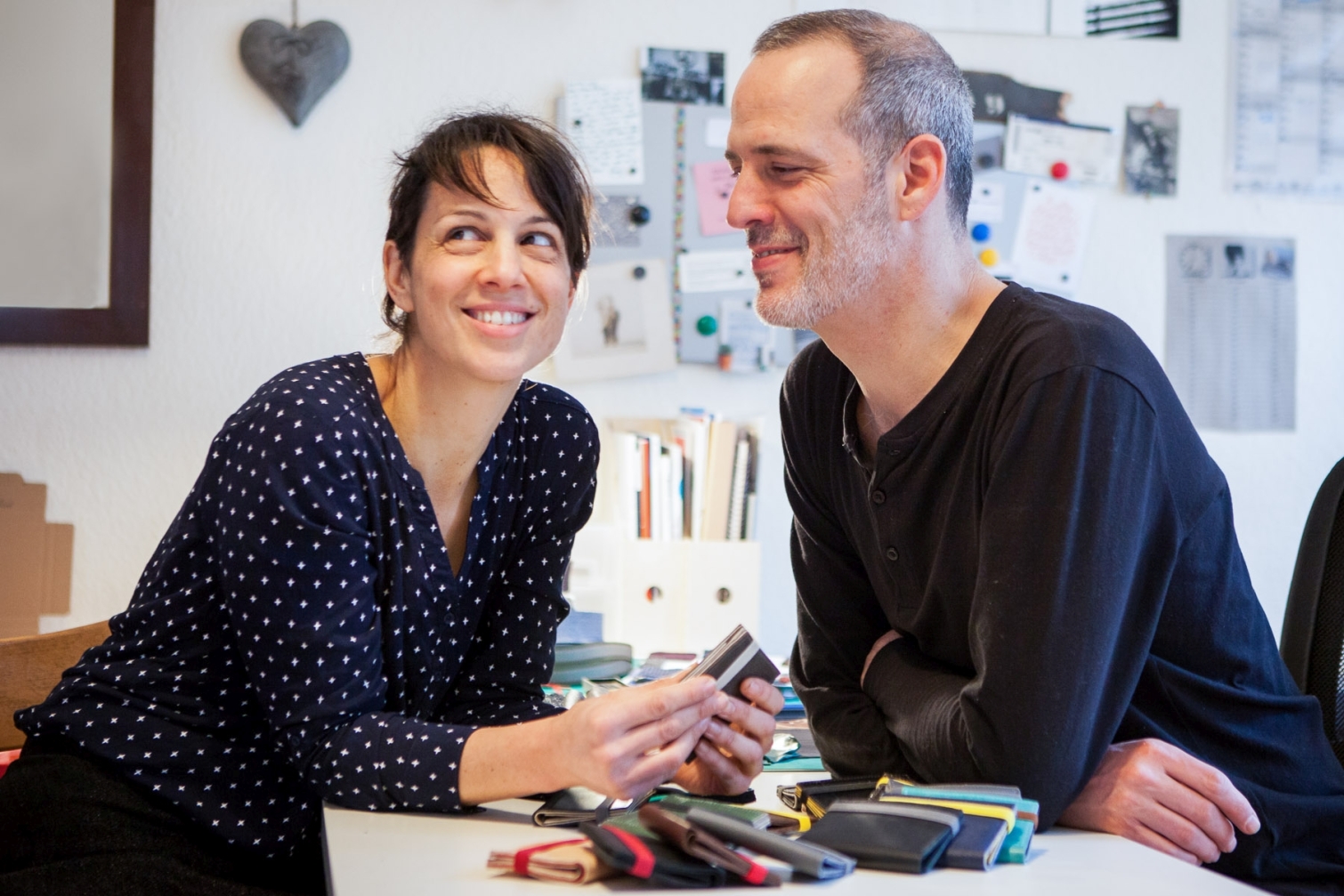 What made you move to Berlin and when? 
We moved in 2011, however, before that we were here for three months until our visa expired and we liked it very much. The thing is, we felt very welcome and thought it would be a good base to start our business 'Gazur'.
Do your remember a fun fact about your first week in Berlin?
I stepped on a dog poop and was extremely surprised because I thought in Germany it would never happen!
Did you have a plan what to do when you arrived?
We thought we would sell our products in markets like Mauerpark – and this is what we did for two years. Luckily I also got a job as a as a Hebrew teacher in a local kindergarten.
Did it work out as planned?
With time we realized we wanted to put our business on a more professional basis and build our business in a proper way. Therefore we didn't really change the plan but took it to a more serious level.
Let's look at the differences in German / Israeli business mentality.
We never owned a business in Israel so we can't really say…
So please tell us about your business in Berlin
This year we take our label to a new exciting level. We work with a brand designer and a package designer.  And we are going to have our own fabric collection for the first time.
Are you thinking of returning to Israel any time soon?
At the moment we don't have plans to go back to Israel but to travel and explore new places.
Thank you very much for the interview