An Italian team of restorers discovered a long hidden angel mosaic at Bethlehem's Nativity Church. The 7th angel points to the direction of the cave which is said to be the birthplace of Jesus.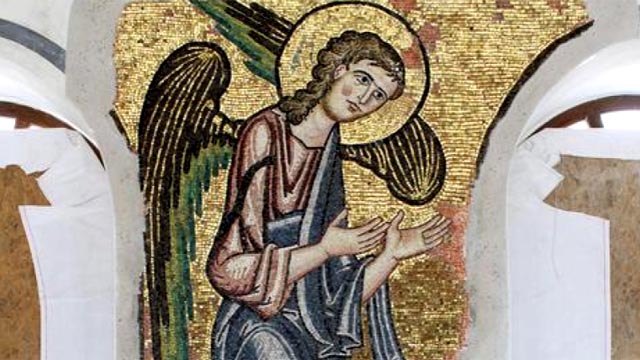 The Italian team works with tourists and priests passing by – the city's main attraction is not closed down for the renovation work but sees more than two million visitors per year.
The latest discovery complements other mosaics that were discovered previously. 'From a historical, artistic and spiritual point of view, it is everything,' says Giammarco Piacenti, CEO of the Piacenti restoration company which is leading the work.