Tel Aviv's domestic airport Sde Dov is going to be closed down by the end of 2018 for civilian aviation and in 2017 for military aviation.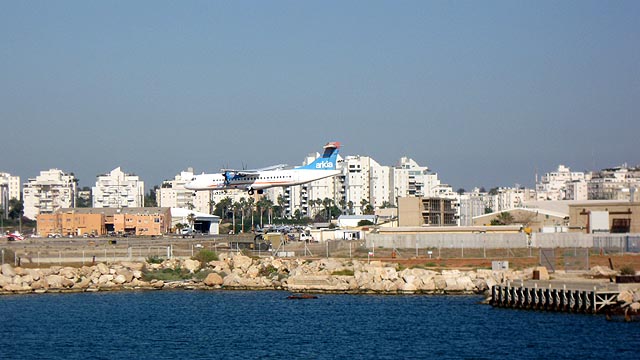 While the area will be turned into a place for around 16 000 housing units, hotels, shopping malls and a seafront park, domestic flights to Eilat will become less frequent and more expensive. Both Arkia and Israir representatives already announced that larger aircrafts will operate the route less frequently from the international Ben Gurion Airport.
"This is the biggest reserve of land left in the Gush Dan area that can serve for the construction of thousands of housing units for the benefit of young couples," Housing and Construction Minister Ariel Atias said Sunday following the decision as the newspaper Haaretz quotes.
Under the cabinet decision, domestic flights on light planes that now come into and out of Sde Dov will be transferred to Ein Shemer, an airfield in the Sharon region built by the British and used until the 1990s for recreational aviation. Bigger aircraft operated by Arkia and Israir will now fly in and out of facilities at Ben-Gurion International Airport now used by the Air Force.
Last month, the state decided to transfer NIS 1 billion to the defense budget, in return for which the Ministry of Defense will bring forward the transfer of the military side of Sde Dov Airport forward to 2017, while the civilian part of the airport is scheduled for removal in 2018.
Read more