This footbridge is a superlative in every aspect: it breaks ten world records, being the highest and longest transparent glass bridge spanning China's Zhangjianjie Grand Canyon. The bridge will be opened for the public later in July.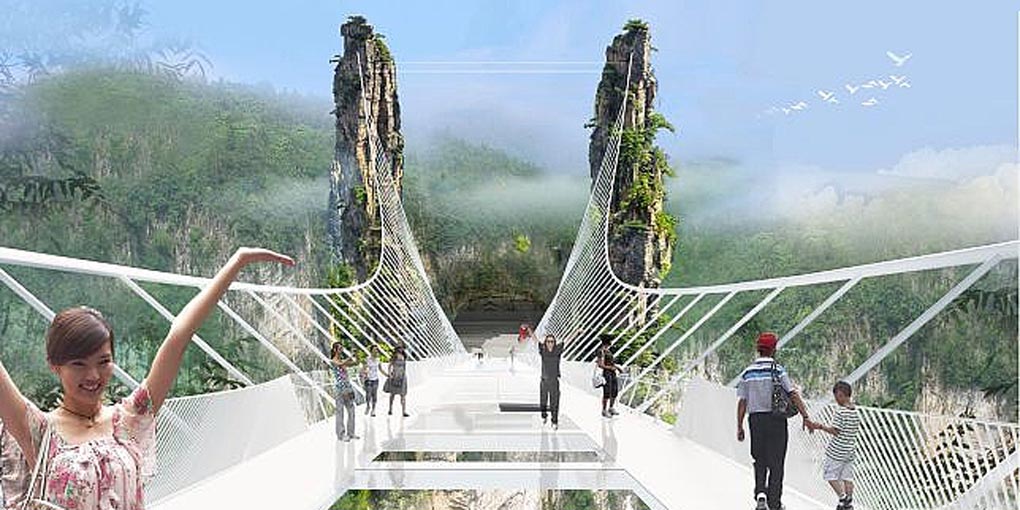 This impressive piece of architecture was designed and built by Israeli architect Haim Dotan who told CNN: "The bridge will serve as a runway for fashion shows and be able to hold up to 800 people at once."
The bridge is 430m long, 300m high and six meters wide. It took 18 months to complete at a cost of approximately $59m. It will further offer the world's highest bungee jump, stealing the title from Macau Tower's 233-meter high attraction.
Haim Dotan is anything but unknown in Asia. Working in Japan, he was the architectural representative of the office of Kisho Kurokawa Architects on a 45-story office tower built in a joint venture in Brisbane, Australia.
Haim Dotan was the architect of the Israel Pavilion in EXPO 2010 World Exhibition in Shanghai, China and he was nominated for the Israel Prize in Architecture in 2007.