Whoever has an eye for graffiti loves local artists in Tel Aviv. The city is featuring half a dozen street artists.
One of them is Dede who is famous for his figures with band aids. His bunnies, bears, machines and people are spread throughout the city with the biggest concentration in Tel Aviv's Florentin area.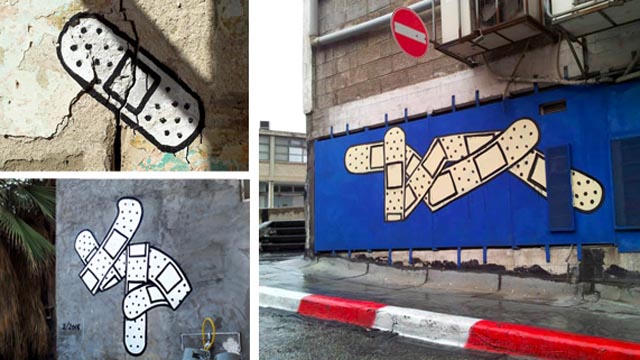 Now the artist is preparing his next artistic step and started a crowdfunding campaign to fund his first book.
The idea is not only to collect enough money but to reveal a bit of himself. So far, Dede's art is well known whereas very little is known about him as a person . His book could change this: He promises to publish photos of himself working on the graffiti art and to invite into his world of art.
Dede's first book on Headstart from Daniel Wechsler on Vimeo.