Europe's busiest airport and third biggest airport world-wide, London Heathrow, considers adopting  the Israeli airport  security system. After fearing future threats, the British management is flying over to Israel next week to learn about the 'ring of steel'.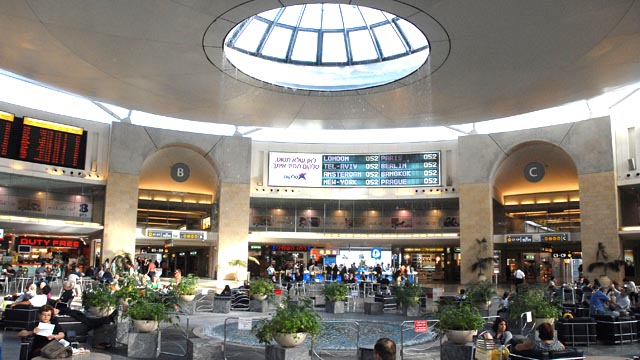 Israel's Ben Gurion airport maintains at least twelve layers of security – called 'ring of steel'.
The security ring starts with posting security agents at the entrances and reaches all the way to safety technology at the terminal entrances, identifying suspicious passengers with passenger profiling, security checks, in-depth questionnaires, explosive tests and baggage searches. Another aspect is that staff is constantly being trained.