The third Holocaust commemorative 'Ride for the Living' in Poland is about to become a huge success. While only 15 cyclists signed up for the first ride three years ago, last year's ride listed 85 cyclists. This year, over 150 participants between 16 and 81 from eight countries are joining the 88 kilometre stretch from Auschwitz-Birkenau to the Jewish Community Center (JCC) in Krakow.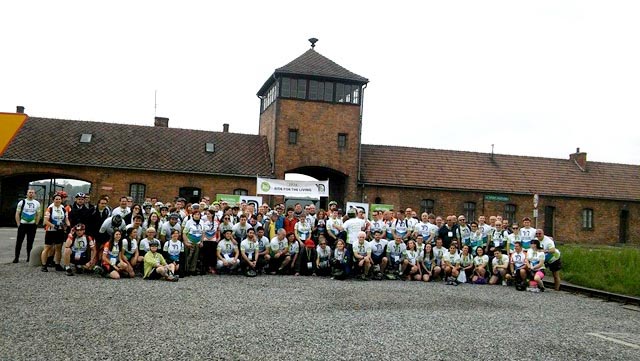 The solidarity ride will be led by Poland's chief rabbi, Michael Schudrich, and Auschwitz survivor Marcel Zielinski, according to Jonathan Ornstein, the director of the Krakow JCC.
The ride remembers the Holocaust, but also celebrates the renewal of Jewish life in Poland, organizers said.
The initial idea for a 'Ride For The Living' comes from JCC member Robert Desmond, who cycled from London to Auschwitz in 2013.
More info on the event's Facebook page: https://www.facebook.com/ridefortheliving