Most Israelis admit easily that Eilat isn't the most enchanting place on earth. On the other hand the desert city along the Red Sea turns out to be one of the everlasting hot spots for local tourists and internationals alike. This not only boosted the ego of the local Eilatis who love their city – it boosts the southernmost economy as well. By the end of this year the Airport Authorities are going to open the second international airport of the country, Ramon Airport, located around 20 kilometres outside the city.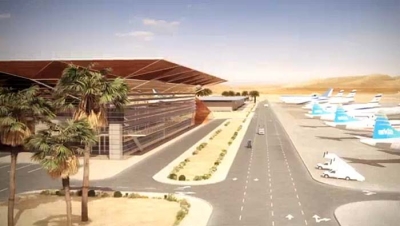 The new airport aims to deal with up to 1.8 million passengers annually. At the moment, travellers arrive pretty much in the centre of the city – Eilat airport sports a runway that seems to come to a halt at the beach front.
The new airport is going to replace the city airport which in turn will give way to new hotels at the centre's prime location. Furthermore, Ramon Airport (also called Timna Airport due to its location) is going to substitute the airports of Eilat and Ovda. The impressive design is done by two of the country's leading firms – Mann Shinar Architects and Moshe Zur Architects.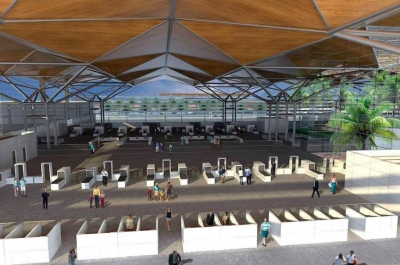 The airport's impact is supposed to be significant: not only an increase in tourism, but probably also a decrease in people arriving by car along Route 90 towards Eilat. By the way, those who arrive by car feel welcomed by the wrong city. Optically the flourishing and economically competitive Jordanian city of Aquaba starts spreading out on the left before Eilat's lights can be detected. Geographically the map it is fairly simple, you can't go wrong: Eilat is on the right side of the street and links up with the beach. Further south is Egypt , on the front left is Saudi-Arabia, on the left side is Jordan.
Eilat is home to around 60 000 people and the economy depends to up to 60% on tourism: VAT was cut in 1985 to keep prices on a competitive level, hotels along the beach promenade offer high standards, entertainment and water sports are promoted – and the weather is predictable (hot in the summer but compared to Tel Aviv or further north not humid).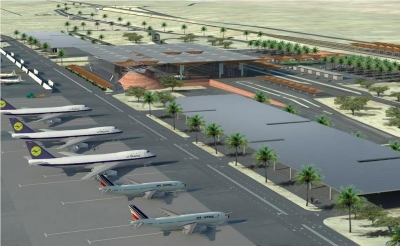 The official opening of the new airport is set to late 2016, early 2017. Name bearers of the airport are Ilan Ramon, Israel's first astronaut who was killed in the 2003 Columbia Shuttle Disaster, and his son, Asaf Ramon, who as an Israeli airforce pilot was killed in an aviation accident some years later.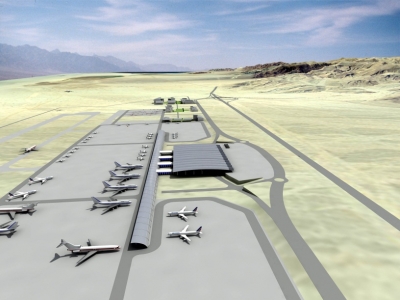 More information:
http://www.iaa.gov.il/en-US/rashot/projects/Pages/TimnaAirport.aspx
Video: http://www.iaa.gov.il/en-US/rashot/Pages/VideoGallery.aspx#
Simulation video of Timna airport
http://telavivian.com/behind-the-scenes-a-tour-through-the-ramon-international-airport-guided-by-its-architect/