'Today's inauguration marks the beginning of a beautiful story: The GripsPfad shall bring pleasure to many generations,' said Swiss Ambassador Andreas Baum at the festive inauguration of Israel's first BrainPath in Neve Eshkol. The fitness parlour with eleven brain stimulating exercises is adjoined to the region's largest senior citizen centre near Gaza.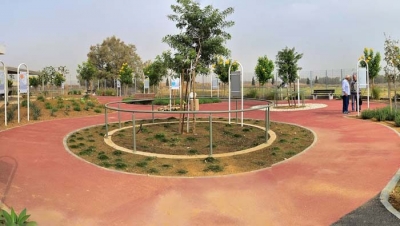 'The first five exercises are the most important,' explains kinesiologist Monika König who travelled all the way from Kreuzlingen, Switzerland, to the festive opening in the south of the country. Hundreds of senior citizens from the Neve Eshkol day-care centre celebrated the day, tried new exercises, and studied the explanations and descriptive drawings on the signs along the 200-meter-long BrainPath outside the local cafeteria.
The Swiss-American Jean-Louis Velaise, one of the main sponsors, joined the ceremony in Neve Eshkol and touched the hearts of the audience: "I learnt from my grandparents to be a proud Swiss and Jew," he said and added: "16 years ago my father supported a project initiated by Danny Wieler." Now it was his turn to be a good role model for his own children. "I am going to return home not only with the enthusiasm, but also the idea and the feeling of showing my children what good can be done!"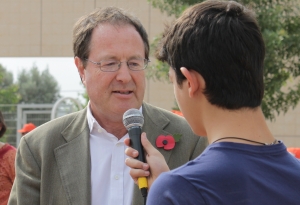 The Israeli-Swiss Association (GIS) supports the BrainPath and is currently in collaboration with other suitable organisations to install other BrainPaths as well.