With the new age of mobility comes new need for safety, and so, new regulations. The Tel Aviv municipality is now requiring that all mobile vehicle companies, including e-scooters and bicycles, add license plates on each of their vehicles. Companies have until December 15 to instate the plates. They aim for riders to be more easily tracked, and hope to inspire more precautions while riding.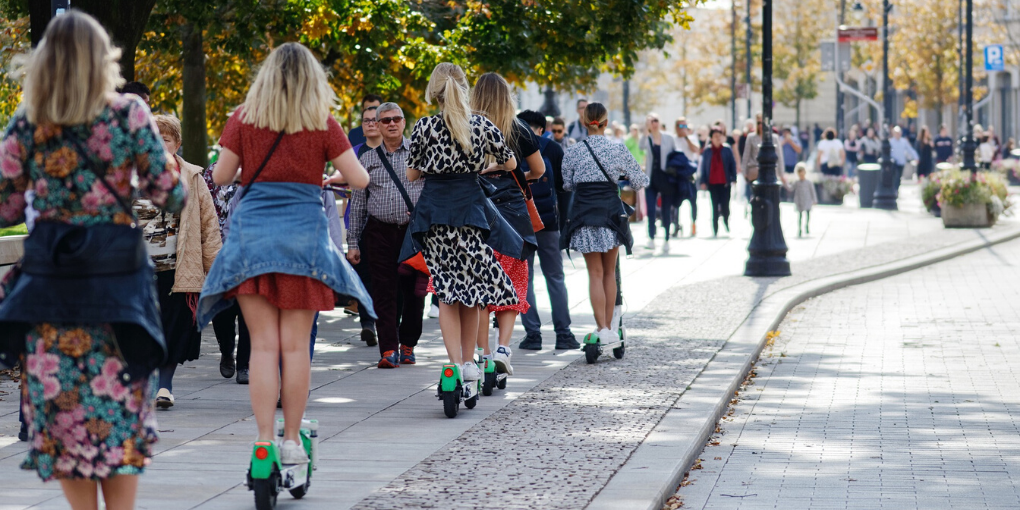 It seems they want another path to fine those who ride on the sidewalks, which is currently illegal. A new app has been developed to track down people riding on scooters on the sidewalk, which invites anyone to take a photo and send it in, where the rider can get ticketed up to 24 hours later. The Israeli police have been strictly enforcing the sidewalks. Since the start of the year, about 9,000 tickets have been handed to two-wheeling riders, resulting in an intake of over NIS 2.2 million.
While the rule seems to protect pedestrian rights, it leaves two-wheeling riders in the danger zone. Main boulevards do have bike lines, yet the majority of Tel Aviv streets do not, leaving the more vulnerable vehicles to fend for themselves against the big, bad and aggressive cars claiming the roads. Not only are mini-mobility vehicles forced to ride in the chaotic streets, Tel Aviv has just been found to be the fourth most jam-packed city in the world. According to Waze, there is so much traffic that it can take almost three minutes to drive one kilometer. Traffic breeds not only congestion, but aggression, and it seems there is a new need to determine how all vehicles can get along.