On Friday, March 29, up to 7,000 people gathered in the heart of Tel Aviv for the People's Climate March in hopes of governmental attention towards the inescapable issue of climate change. The rally was one of many international efforts to raise awareness about climate change during the month of March.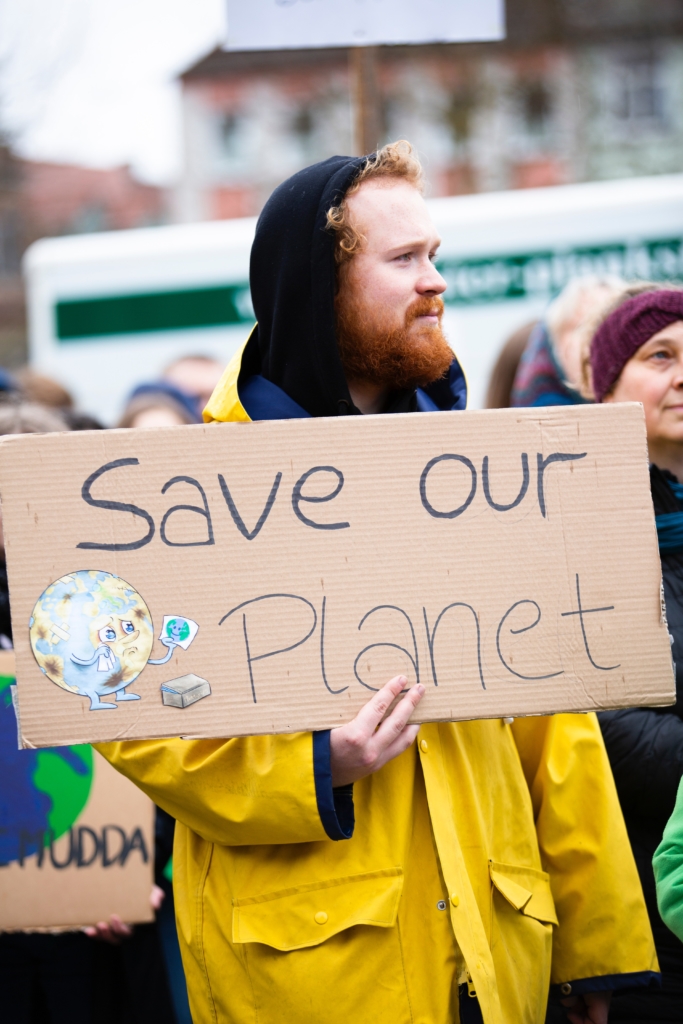 The event was a collaborative effort between eight organizations who protect and serve the environment. Some of the organizations include Greenpeace, Shomrei Habayit, Green Course, and was also held in cooperation with the Tel Aviv-Jaffa Municipality's Environment and Sustainability Authority. A number of communities such as Straw Free Israel, Plastic Free Israel and Zero Waste Israel also joined efforts.
The invitation called out that "we are at a critical point in human history" and spoke of the imminent need to stop using polluting fuels and "transition to renewable energies."
Much of the rally's activism was focused towards a specific project and the building of the Leviathan oil rig, recently placed dangerously close to the beloved coast of Dor Beach near the ancient site of Caesarea. Environmental protectors are concerned that the oil rig is too close to the Mediterranean shores, and fear the impact it will certainly have on clean air, sea animals, and polluting the coastal shores. With one pipe leak or mistake, the Mediterranean Sea, and the wealth of fish and water used for resources could be destroyed.
Worldwide temperatures are rising, icecaps are melting, disastrous floods and storms are more common, and it hints, for those listening, that climate change is quickly strengthening its case for governmental attention and action. Sixteen-year-old Swedish activist and now Nobel Peace Prize Award Nominee, Greta Thunberg, has inspired hundreds of thousands of students and communities alike to rally in hopes that the government takes a serious and urgent approach to the inevitable destruction that climate change can cause – before it's too late.