After around 30 years of excavating, archaeologists of the Leon Levy Expedition to Ashkelon discovered a Philistine cemetery. The findings from this cemetery can be dated to the 11th-8th century BCE and are considered a piece of evidence for the migration background of the Philistines in the 12th century BCE.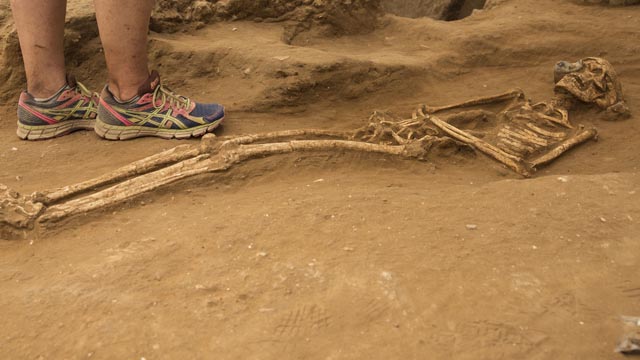 The Philistines buried their dead primarily in pits that were excavated for each individual. At times other people were later added to the same pit, which was dug again along roughly the same lines.
Cremations, pit interments and multi-chambered tombs were also found in the cemetery along with decorated juglets filled with what is assumed to have been perfumed oil, storage jars and small bowls. A few individuals were found wearing bracelets and earrings, and some were accompanied by their weapons.
"After decades of studying what Philistines left behind, we have finally come face to face with the people themselves," said Daniel M. Master, Professor of Archaeology at Wheaton College. "With this discovery we are close to unlocking the secrets of their origins."
New finds from the cemetery and highlights from thirty years of excavation in Ashkelon are on display in the Israel Museum exhibition, Ashkelon: A Retrospective, 30 Years of the Leon Levy Expedition, (July 10, 2016-February 17, 2017) at the Rockefeller Archaeological Museum in Jerusalem.