The afternoon sun dips the sea of national flags into golden light, not a single cloud sullies the azure sky, and a gentle breeze keeps teasing the hair (and hemlines) of the audience – the 32nd Jerusalem Film Festival really got off to a swimming start.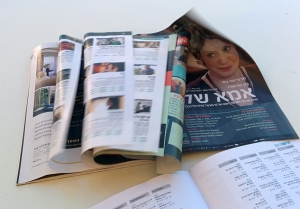 Yet that afternoon those who have come to see Axel Ranisch's "Alky Alky" all rave about the director's latest output. In the film, Tobias Zach (an outstanding performance by Heiko Pinkowski, who co-scripted the screenplay) fights his drinking problem in the most heart-wrenching of ways, picking himself up time and again. The addiction is personified in the movie by Peter Trabner, who plays the part of a buddy named 'Bottle'. "There was a phase in my life when I had a drug problem," a young Israeli confesses in the post-screening discussion. "And I have to say in the film they really got to the heart of things."
Addiction crosses borders
He had never seen addiction portrayed as friendship before, he continues and adds that at the time it felt exactly like that for him. Not only producer Anne Baeker is lost for words as she hears this honest comment. "Peter Trabner, who plays 'Bottle', is himself an alcoholic who has come clean," she says with tears in her eyes. Then her co-producer and cameraman Dennis Pauls takes to the stage, saying that the issue of addiction has countless facets to it and that it crosses cultures and borders. The mainly Israeli audience in the theatre nods in agreement.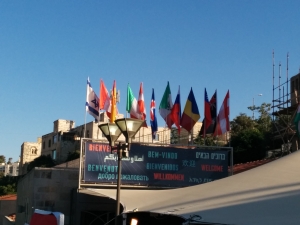 Coming up to the start of the neo-Nazi satire "Heil" Diana Iljine's knees were shaking, the Munich Filmfest director confesses, especially since security was intensified especially for the screening: In addition to the regular bag checks extra security staff was on standby. As it turned out, the audience laughed a lot and appreciated most of the jokes in the movie," Iljine recalls with relief. The comedy starring Benno Fürmann tells the story of popular Afro-German writer Sebastian Klein (Jerry Hoffmann), who on his book tour through the backwoods of east Germany gets hit over the head by local neo-Nazis by way of welcome. Klein loses his memory as a result, which prompts him to parrot everything he is told.
Munich & Jerusalem
There is a great deal of similarity between the two festivals in Munich and Jerusalem: The Jerusalem Film Festival is 32 years old, its Munich counterpart 33; in Jerusalem 200 films are screened, in Munich 170 – and both festivals have a female director at the helm. In addition, in 2014 the director of the Jerusalem Film Festival, film theorist Noa Regev, sat on the jury of the Munich International Festival of Film Schools and got on like a house on fire with Diana Iljine. Yet Iljine is adamant that for all those similarities there is one major difference, and that is that in Israel film enjoys far greater importance. "It was Israeli President Reuven Rivlin himself who opened the festival," the Munich director comments, clearly much impressed. Getting Rivlin's German counterpart, Federal President Joachim Gauck, on board to open the Munich Film Festival would be a first. Swiftly recognizing the huge potential, Iljine exclaims: "Well, now that's an excellent idea!"